About Us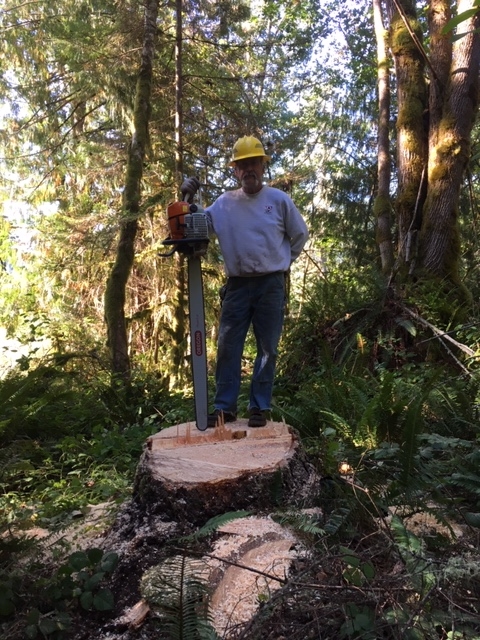 Kim Williams

Kim has broad career experience in the natural resource management. Kim grew up in Columbia Falls, Montana where she graduated from High School. She has always been involved in activities that take place in the outdoors. Her love for the natural world spurred her interest in studying Outdoor Forest Recreation at the University of Montana's, School of Forestry where she graduated with Bachelor of Science Degree. Kim put herself through college working summers for the US Forest Service on "Hot Shot" Fire crews. This experience eventually helped her land her first permanent job in fire with the US Forest Service. From there, Kim worked her way into new challenges and opportunities with the Forest Service. Kim left the Forest Service in 2000 to work for USDA Rural Development as a Loan Specialist. Her experience in this position involved strong ties with rural communities and helping people with improvements on their homes and property. In 2005 Kim returned to the US Forest Service as a Reality Specialist. This experience strengthened her knowledge of complex resource management and land issues. Her next position with the Forest Service was as a Certified General Appraiser. As a Certified General Appraiser, her focus was on agricultural lands (mostly forested). She continued her work for the Forest Service until 2016 when she accepted a job with the Department of Interior's Appraisal and Valuation Services Office, continuing her work as a Certified General Appraiser. Kim has traveled all over the west performing appraisal services including Alaska. Kim retired July of this year with 28 years of broad and varied Natural Resource experience. Her experience and back ground goes a long way in strengthening our business in a way that makes us very unique and helps us to continue to offer many resource based specialties for our diverse customers.



Pat Williams

Pat has a lengthy history of working in Forest Management. Prior to graduating from Forestry School with a degree in Park and Forest Management, Pat worked for a consulting forestry firm as a forestry technician in northwest Pennsylvania. Once Pat graduated from college he accepted position on a fire crew with the US Forest Service in Oregon. From there Pat worked his way up within timber sale management positions throughout his career. Pat worked in many Timber Sale Planning and Timber sale operations positions throughout his career with the Forest Service. He completed the Forest Engineering Institute program at Oregon State University where he studied complex logging systems. This course was a ten week program that helped strengthen his knowledge of complex logging systems designed to protect resource values. Pat was a Certified Timber Sale Administrator with responsibilities of ensuring timber sale contract compliance on logging operations. In addition to the above, he has been the leader for many interdisciplinary teams in developing and analyzing land resource decisions for completing complex Environmental Assessments and Environmental Impact Statements. Pat was a certified Timber Sale Cruiser as well. He retired with over 35 years of experience working at many locations in the northwest and also in New England during his career. His love for forestry was the primary reasons for starting the sawmill business. Pat's integrity and honesty is first and foremost in how he approaches each customer.

We appreciate your interest and support. We enjoy hearing from you and love to answer questions about what we offer. No job is too small for us to consider.